THE MATURE BEAGLE
The mature beagle has finished growing physically and mentally.
Most beagles are considered mature by the time they are 2 to 4 years of age. (Some younger and even some older)
This is the prime of your dogs life! They will be in top condition physically, and mentally, and so are prepared to take on those jobs assigned to them.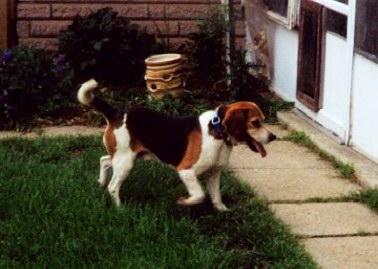 This is Rabbit Champ. At three years of age he knows what is expected of him. Get those bunnies! His job is to please his owner and work well with his pack.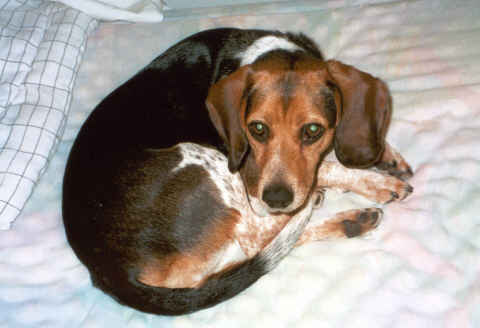 Here is Loretta at 4 years of age. She didn't really mature (mentally) until she was 3. She wasn't asked to perform her bunny tracking abilities until she was fully mature. She has had lots of practice chasing bunnies ever since she was a young pup, but it had always been a game, not work!
But she may never track any bunnies if she doesn't get out of bed!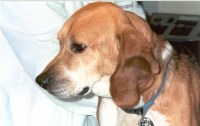 This is Tippy, we guess he is about 3 or 4 years of age. I met Tippy just after his adoptive family took him in and had to have him treated for heartworms. What a great boy!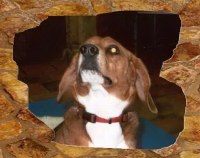 This is Buster, one of my favorite beagles who comes to visit me at my work. He is indeed in the prime of his life. Buster has a real appetite for life!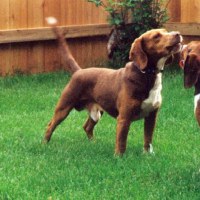 This is Redman, and at 6 years old there aint no slowing this boy down! Just look at those muscles!
This prime time of your dogs life is marked with health, vitality, and lots of fun.
Most mature dogs only need to see the vet once or twice a year, unlike pups or older Beagles who can easily have an appointment every month or so with the vet.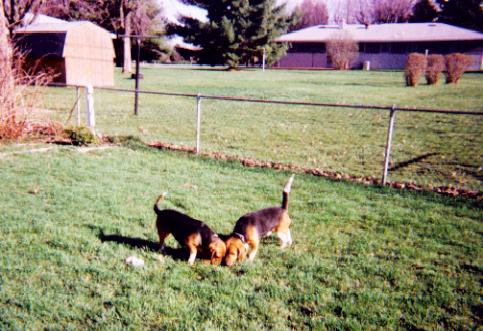 These two really know how to sniff!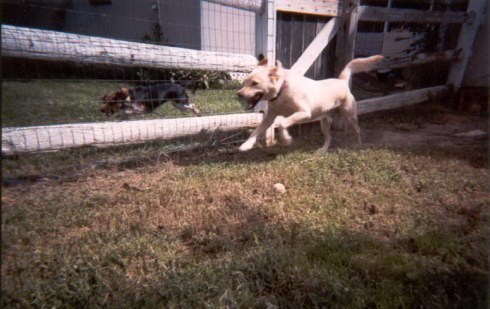 I'm faster than the Lab, I'm faster than the Lab!
(Sorry, had to get a picture of my Lab on here some place!!)