WELCOME !!!!!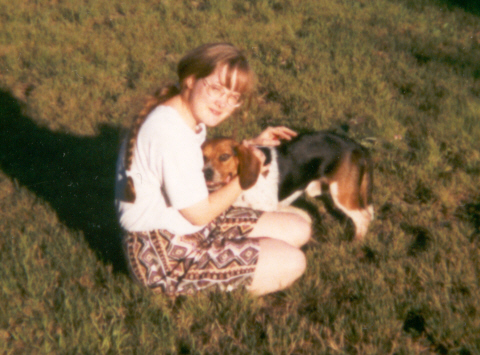 Welcome to the Beagle Info by Luvbeags web site. This site was designed to prepare future Beagle owners of what Beagles are truly like. (At least my experiences with them!) It was also designed for other Beagle lovers who may want to visit. I hope all who visit enjoy the site. (Please use the scroll bars to see everything!)
This site was not designed to replace the advice of animal specialists such as veterinarians or behaviorists. If you are truly having an emergency, behavior, or health problem, contact your veterinarian.
Just imagine- love, loyalty, lots of energy and a zest for life
that is combined in a cuddly bundle. The bundle is put
together perfectly and partially hidden under some floppy ears,
and what do you have?
A Beagle!!! Of course!
(Thanks to Bev for the Cottontail Blues Pictures!!!)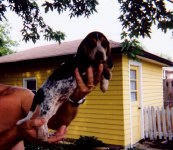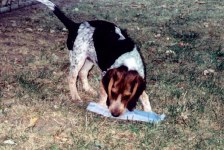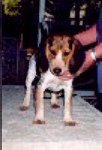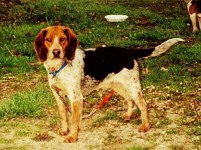 To start, take a trip from puppy to geriatric Beagle through
Which includes the following:
Next you may want to see some lovely Beagle photos, and I have many! Just follow the trail to
and when finished there, see some
Of course, you may want to visit other web pages, and these links are for Beagle pages as well as other miscellaneous canine web pages. Just click on
If you want to find out about Beagles quickly, just visit my
And finally,
CONTACTING BEAGLE INFO
Have fun cruising the site. And Happy Beagling!!!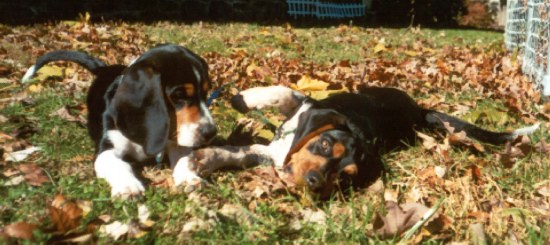 Ahh, sunshine on an uncommonly warm fall day. What could be better?